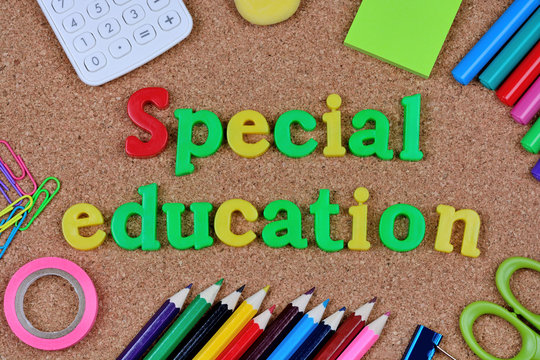 [EAU CLAIRE, WI] Eau Claire Public Schools Foundation has launched a fund to support a new program for Eau Claire Area School District (ECASD) students in special education.
At the board meeting on Monday, May 17, the school board approved the construction contract for Rhom Construction to renovate a new off-site transition space for the district's students in special education. GATEWAYS (Grow, Achieve, Transition, Empower, Working At Your Success) is the new community based transition option program for students with disabilities ages 18-21, supporting the transition from school services to adult life. The program was approved by the school board in March, and the approval of the construction contract paves the way for renovation to begin this summer, with student use anticipated for fall.
Located in the East Ridge Center, the school district is supporting the lease and construction of the space, while a committee of volunteers is raising funds to outfit it with furniture, appliances, and more.
Parents are eager for the new opportunity for their students. "My son needs a place where he can learn independent living and pre-employment skills that is authentic and realistic," said one parent. "Mirroring the real world and learning these skills outside of a traditional high school environment makes all the difference!"
ECASD's Executive Director of Special Education, Mandy VanVleet, also shared enthusiasm for the new program. "Having this program as an option for students that continue to receive special education services past the age of 18 gives us the ability to provide students with an age-appropriate setting that help these young adults develop skills and knowledge to lead empowered meaningful lives and achieve their lifelong goals," Ms. VanVleet said. "We are excited to be partnering with the Foundation to enhance this opportunity for our students, building on those partnerships within the community and fostering awareness of people with disabilities within the Eau Claire workforce."
To learn more and donate, click the Donate button below, or contact Executive Director, Sarah French: (715) 852-3015, [email protected].
Eau Claire Public Schools Foundation is a nonprofit, independent organization that connects the community and Eau Claire Area School District to inspire and enhance the educational experience of our students. Through charitable donations gifted from community members and businesses, ECPSF is able to provide schools with their greatest needs, support educator creativity, and grow endowment funds to enable future giving. www.ecpsfound.org