The Eau Claire Public Schools Foundation is a nonprofit, independent organization that connects the community and the Eau Claire Public Schools to inspire and enhance the educational experience of our students. Through charitable donations gifted from community members and businesses, the ECPSF is able to provide schools with their greatest needs, support educator creativity, and grow endowment funds to enable future giving.
A gift to the ECPSF is a gift to education, to our students, to our future.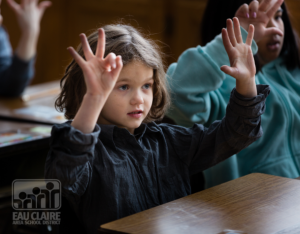 Our Mission
The Eau Claire Public Schools Foundation is dedicated to promoting value-added education by:
Fostering supportive relationships with the school district, its alumni, and the community.
Raising funds to provide learning opportunities for students, teachers, and staff.
Awarding grants for innovative projects.
Our Vision
Ensuring the Future.