Grants Awarded: 2015-16
Lunchtime Literacy Book Club, Susan Huston, DeLong Middle School
New Adaptive Music Instruments, Linda Johnson, Memorial and North High Schools and DeLong Middle School
Parent Video Literacy Resources, Heidi Nuemann-Kneeland, Meadowview Elementary School
Calming Room Program, Kevin Mahoney, McKinley Charter School
Macy's Great American Band Thanksgiving Day Parade Performance Field Trip, Eric Dasher, Memorial High School
Join Hands Day at Camp Manitou Transportation, DeAnna Slaggie, Northstar Middle School
Guthrie Theatre 8th grade Christmas Carol Field Trip, Julie Bollinger and Becky Van Es, Northstar Middle School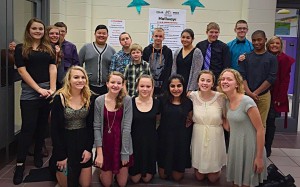 Suicide and Self-Injury Training for Student Services Employees, Angela Axelrod, Manz Elementary School and South Middle School
Eau Claire Children's Theatre 6th Grade Number the Stars Performance Field Trip, Tim Camlek, Northstar Middle School
Enriched English Theatre Chanhassen Dinner Theatre Field Trip, Zachary Schultz, North High School
New Board Game Club, Mary Rettke, Northstar Middle School
Classroom Environment Experiment, Ruth Bowe, South Middle School
Kindergarten Shared Reading Materials, Amanda Minor, Sherman Elementary
New Band Instruments, Theresa Soules, North High School
Grants Awarded: 2014-15
Jessica Severson, Lakeshore Elementary, 3rd Graders Need to Move! 
Derick Black, DeLong Middle School, Human Story Behind Historical Conflicts 
Delesa Boley, Lakeshore Elementary, Parents as Partners: A Summer Program
Melissa Olson, Roosevelt Elementary, Parents as Partners: A Summer Program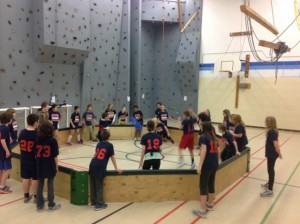 Kim Koller, Putnam Heights Elementary, Hokki Stools
Janelle Laube, South Middle School, Native Plantings and Sustainable Gardens
Megan McCrakin, McKinley Charter School, Bridge to College Success
Todd Johnson, CV Montessori Charter School, Outdoor Gaga Pit 
Janel Seaholm, DeLong Middle Sc

hool, Going GAGA Middle School On the Move

Kaycee Rogers, South Middle School, Hmong Heritage Speaker
Rebecca Dasher, Lakeshore Elementary, Stability Ball Chairs
Linda Johnson, Memorial/North/DeLong, Music Experiences for Special Needs
Bill Poirer, North High School, Trinity Equestrian Center for Special Needs Students 
Michelle Olson, Northstar Middle School, Just the Right Fit EL Classroom Books
Beth Schott, Sherman Elementary, School to Home Reading Connection
Grants Awarded: 2013-14
Fourteen exciting projects were selected for the 2013 – 2014 grant cycle by the Eau Claire Public Schools Foundation (ECPSF) Board of Trustees. For this first competitive grant cycle the committee reviewed many wonderful proposals and chose projects that best met this year's criteria of: complementing the mission and vision of the ECASD; fulfilling greatest needs that will enhance learning and promote equity; and providing value added, enriching educational opportunities that motivate and inspire students.
We encourage community and friends of education to support teachers and schools through charitable gifts to the Eau Claire Public Schools Foundation. Thank you to all the teachers who applied, and a special thank you to all the donors who made this granting possible.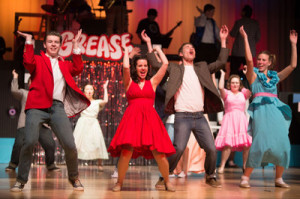 North High School "Grease"
Putting on a musical requires an ample amount of teacher effort, student talent, volunteer involvement, and a big budget. It was the last of these that had deterred North High School from bringing another musical to their stage for nearly 20 years. Through the generosity of local businesses, families, and individual donors, NHS was able to raise the resources to produce a 'systematic, hydromatic, ultramatic' show: Grease.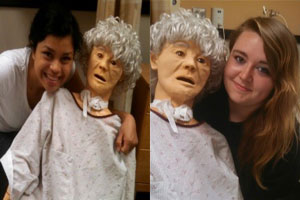 McKinley "Bridge to Success"
While some kids at McKinley Charter School may lack financial or familial support, they do not lack the motivation to move forward. McKinley has turned from being a place to graduate, into a place to prepare for post-secondary education. The "Bridge to Success" grant (a $1,500 scholarship gifted from the ECPSF) was offered to seniors Courtney Felton and Saira Quinteros a chance to enroll in a CNA course at CVTC this past year.
To view a composite list of all the grants awarded in the 2013-2014 school year, click here.
Our next grant cycle begins in September. The deadline for that application will be September 30, 2016. Visit our apply for grant page for more details.