The J. Murphy STEM Scholarship was established by an anonymous donor in honor of the donor's mother's teaching career with the Eau Claire Area School District, and in celebration of STEM education.
Accepted applicants must: have the intent of majoring in a STEM program (science, technology, engineering or math). They must have a B average or higher, and be recommended by an MHS or NHS teacher. Selection will be based on the criteria stated in the description. If there is a tie in the rubric, the reviewers will rank order the applicants.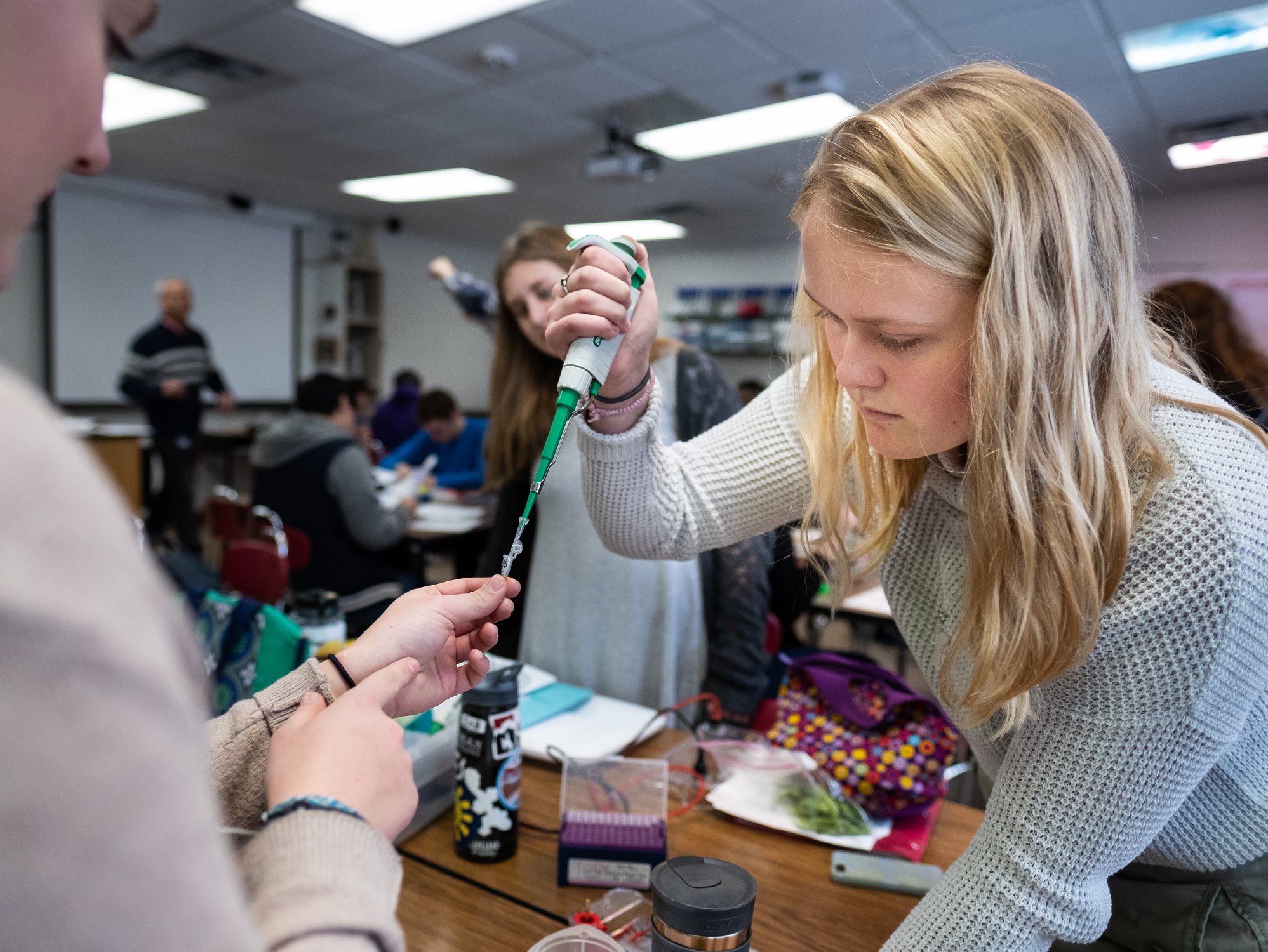 Criteria
All Memorial High School and North High School seniors who intend to pursue post-secondary education and study under a STEM program major and will be pursuing a career in a STEM field will be considered for the J. Murphy STEM Scholarship. Selection will be based on:
Intent to attend a post-secondary education program with a STEM field major, and plans to pursue career in a STEM field.
GPA: B average or higher (3.0).
Financial need (detailed in your FAFSA SAR)
Required: recommendation letter from a teacher.
Preference given to applicants planning to attend public university.
Preference given to women applicants.
Application
To be considered for the scholarship, you must complete the online form linked below. You will need to include:

1. Your FAFSA SAR
2. Your high school transcript
3. A signed recommendation letter from a teacher
4. A typed, two-page (maximum) essay describing:
Activities you are currently active in
Why STEM has been important to you
Your plan for your post-secondary education

How are you planning to pay for college? What other scholarships have you been awarded?
What challenges do you foresee in completing college? Affording college?

Anything else the selection committee should know about you
Accepting applications January 12 - April 1.
***If you have trouble submitting your application, please email the Eau Claire Public Schools Foundation Executive Director at

[email protected]

. ***
Selection and Distribution
Selection will be made by the J. Murphy STEM Scholarship committee. One award of $10,000 (or more) will be presented annually, renewable annually for four years of post-secondary education, and will be announced at the high school's spring awards ceremony.