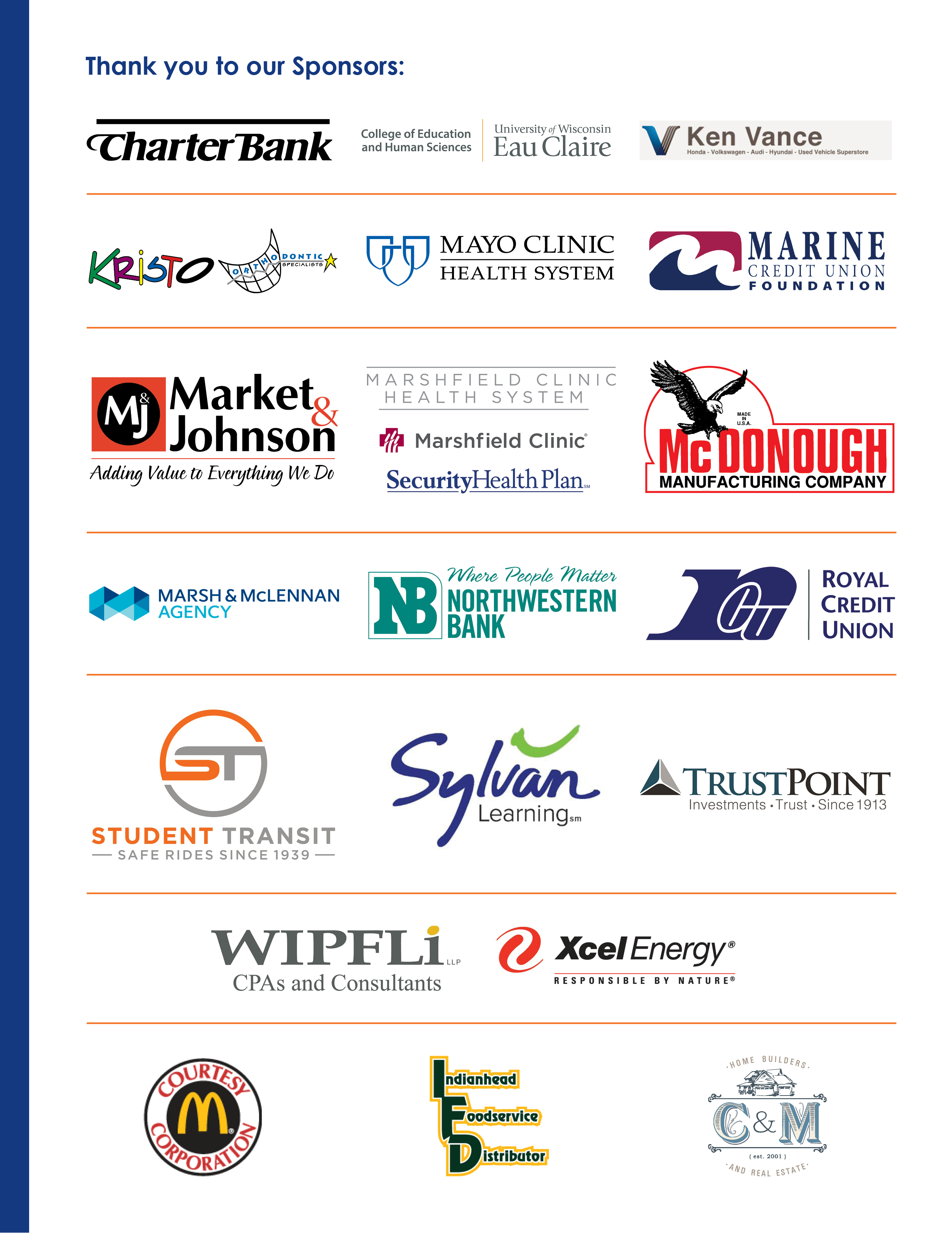 You've seen the segments on WEAU 13 News! We are looking forward to the annual Golden Apple Awards on Thursday, April 5, 2018, 5:30-8:00pm at Wild Ridge & Mill Run Golf Course. This event would not be possible without the generous support of our sponsors! Thank you all for supporting our schools, the honorees, and our students!
C&M Homebuilders and Real Estate: DeLong Middle School
Charter Bank: Chippewa Valley Montessori Charter School
Indianhead Foodservice Distributor: Manz Elementary School
Ken Vance Motors: Robbins Elementary School
Kristo Orthodontic Specialists: Longfellow Elementary School
Marine Credit Union: Sam Davey Elementary School
Market & Johnson: Sherman Elementary School
Marsh & McLennan Agency: Putnam Heights Elementary School
Marshfield Clinic & Security Health: Flynn Elementary School
Mayo Clinic Health System: Roosevelt Elementary School
McDonald's Courtesy Corporation: North High School
McDonough Manufacturing: Northwoods Elementary School
Northwestern Bank: South Middle School
Royal Credit Union: Memorial High School
Student Transit: McKinley Charter School
Sylvan Learning: Lakeshore Elementary School
Trust Point, Inc.: Prairie Ridge Early Learning
UWEC's College of Education: Meadowview Elementary School
Wipfli: Northstar Middle School
Xcel Energy: Locust Lane Elementary School
Thank you, sponsors, for your generous support of our schools!
You can join in the fun too! Interested in attending the Golden Apple Awards with our sponsors and schools? Tickets are available by contacting Executive Director, Sarah French at sfrench1@ecasd.us.